What a WONDERFUL Christmas we have had! We were able to travel home to MS to spend Christmas with our families. We flew on military Space Available flights for free, praise GOD! We flew on a C5 on the way there...and a C17 on the way back to Germany. fun, fun. ;-) If it's free, it's me!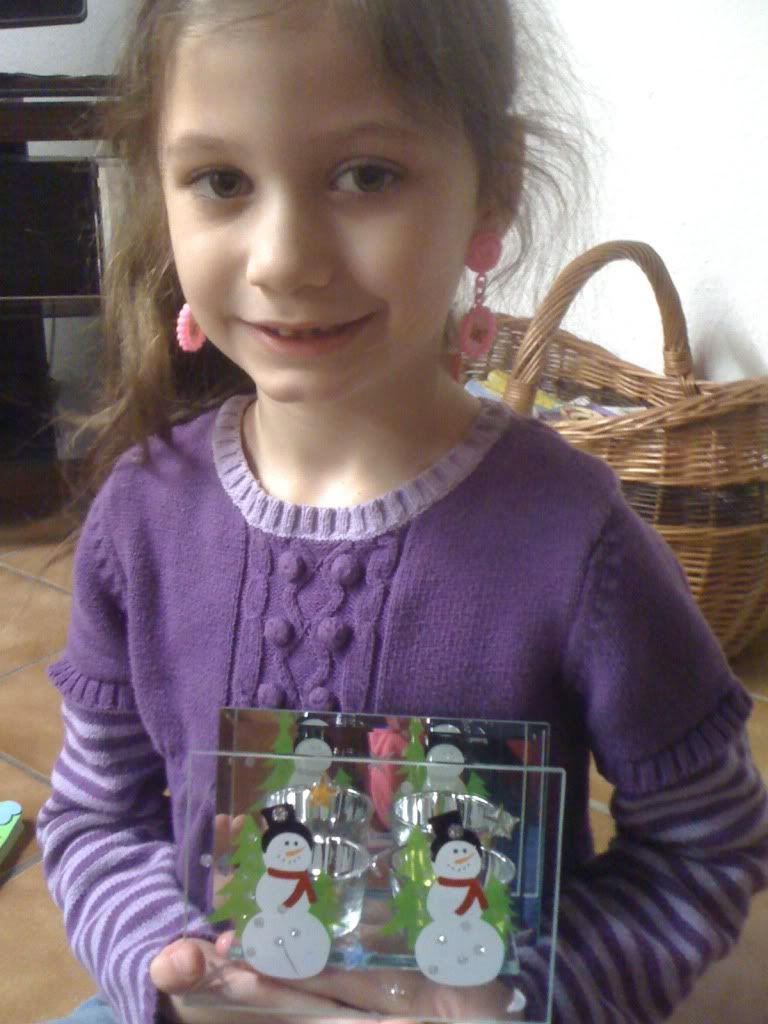 Our families and friends were so understanding of our lack of money to be able to buy nice gifts this year. I pretty much handmade every gift given, with the exception of gifts that big G bought at her Christmas store at her school. All of those gifts were $1-$2/gift and they came from her sweet little heart. I absolutely LOVE what she bought me this year...a beautiful snowman candle holder and an adjustable pink "diamond" ring. Mercy, I love that little girl!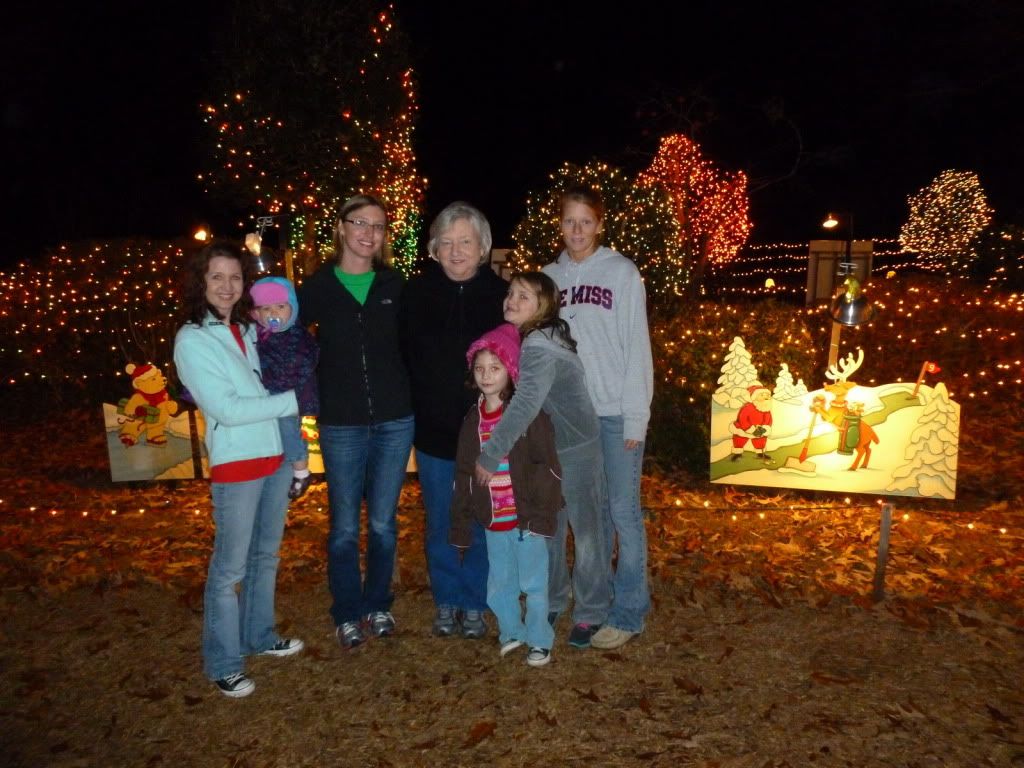 Little G had a blast visiting with her grandmothers, aunts, uncles, and cousins. She is a little stinker and she could not have been more adorable or sweet. She had them wrapped around her chubby little fingers!!
While we were home, my childhood friend, Craig, printed us some adoption t-shirts and he did such a great job! They are selling so well! We still have some left in medium, large, and x-large and plan to make another order soon so that we can get more smalls and XXL. Let me know if you would like to purchase one! You can find them on our fundraising page.
It was so hard to leave our families and come back home to Germany. Time flew by way too fast but we are grateful that we were able to make it home. I'm just not ready for Christmas to be over. I told my hubby that I am going to celebrate Christmas during January as well. I'm want to leave my tree up for the entire month and I would leave it up through February too, if my hubby would let me. Then I may as well leave it up for March and if I leave it up that long, I should probably just leave it up until, well, my little boy can see it. I'm holding on to Christmas because I want him here so badly to be able to celebrate Christ's birth with us. I want him to know that I am an orphan too, adopted into my heavenly Father's family. I want him to know that if I could have one Christmas wish, it would be to have him here with us. God, I pray to you, please see this adoption through. Please God, please bring him home to us. We are working so hard, saving everything we can, praying with all of our might, trying to stay as positive as we can, fighting Satan and his disapproval and attacks every single day. Adoption is hard. Very hard. But I know it's worth it. Finn is worth it.
I can't wait to get his ornaments started on our tree! Let me share my tree's history with you! When Chris and I first got married, we tried so hard to have a beautiful tree but no matter how hard we tried, we failed! It always looked so blah. I started off with burgundy and white bulbs before we got married. I wanted to add more color to it so I bought blue. Then I realized I had a red, white, and blue Christmas tree. I'm very proud of my country but I did not want a patriotic tree. So I kept adding to it after we got married and it was just a disaster. So we had an idea to try to make our tree as ugly as we possibly could! It became our mission every year and now our tree is called "the ghetto tree". Our original ghetto tree had to be replaced the year before last. Now we have a white Christmas tree. I LOVE it! Every year, we buy the ugliest ornaments that we can find, if possible, to add to our tree. My best friend, Shana, has the most beautiful tree in the world....And I'm trashing it with the ugliest ornaments I can find! hahaha. I imagine that she has an ugly little tree in her garage for our ornaments and then moves them to her beautiful tree when we come for a visit. ;-) No, she insists that she loves that I do this. She sends me beautiful ornaments and it's totally changing the look of my tree, too. It's not "ugly" enough anymore. I'll see what I can do to fix that.
Speaking of my friend, Shana, God has led her family to adopt a child with Down syndrome as well! I am so excited for them and can't wait to hold her little one in my arms! Our boys will be best buds!! Please follow their journey
here
. They can use all of the prayers and support they can get!
Anyway, I pray that all of you have had a very merry CHRISTmas!! God bless you all and thank you for your prayers and support! Love and Hugs!