Maria's View-
We had a great visit with our little dude this morning... He really didn't want to practice his walking very much but he did want to slide a lot. Wore us out! I love it. He was pretty snuggly today, too!
After our visit, we decided to go to the city center since it seems to be perfectly safe now. We walked a little area that has great souvenir shopping... We bought our little dude 15 little "Gotcha Day" gifts to give him each year until he turns 18 years old. We bought him gifts such as a whistle, painted horseshoe, a wooden turtle bank, stacking doll, a spinning top, and many other little things. As he gets older, we bought him older things such as a leather bracelet, wooden comb, a mace, etc. It will be fun to celebrate our "Gotcha Day" with him every year.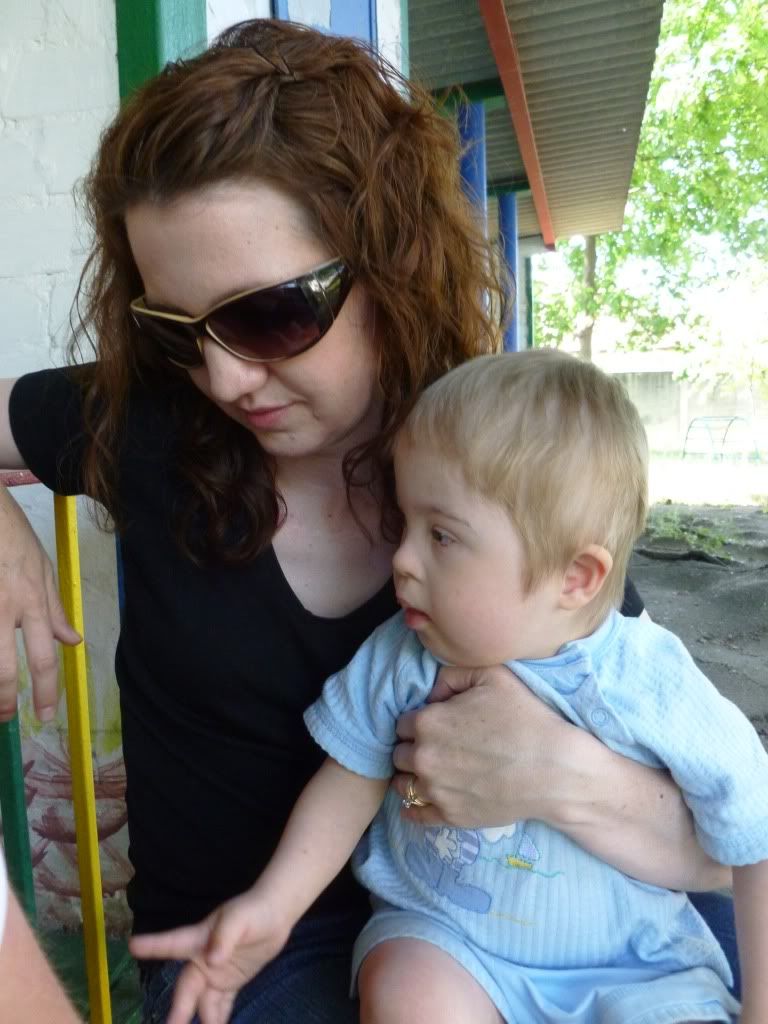 without this letter, we are looking at the very end of the month at the earliest. The director advised us to go home and wait if we do not have the signed letter by Tuesday. Going home and having to come back will easily cost us another $2000 for airfare, room, food, etc. As we get closer to June, a HUGE soccer tournament will be starting and prices will skyrocket for everything in this country. We need to get out of here ASAP with our boy or else we are looking at long delays and more money that we didn't budget for. I miss my girls like crazy and they need me. I don't want to have to leave Griffin here for so long because I'm certain that he will start regressing without our daily visits. I was hoping that he would be without our visits for only 10 days but now it's looking like he may be without our visits for at least 3-4 weeks. I am praying so hard that God will lay such a strong burden upon Griffin's birth mother that she will have no choice but to go to the notary office and sign that paper on Monday or Tuesday. If that happens, we can have court on Tuesday or Wednesday and everything will fall into place. What a blessing that would be. Please pray!
Chris's View: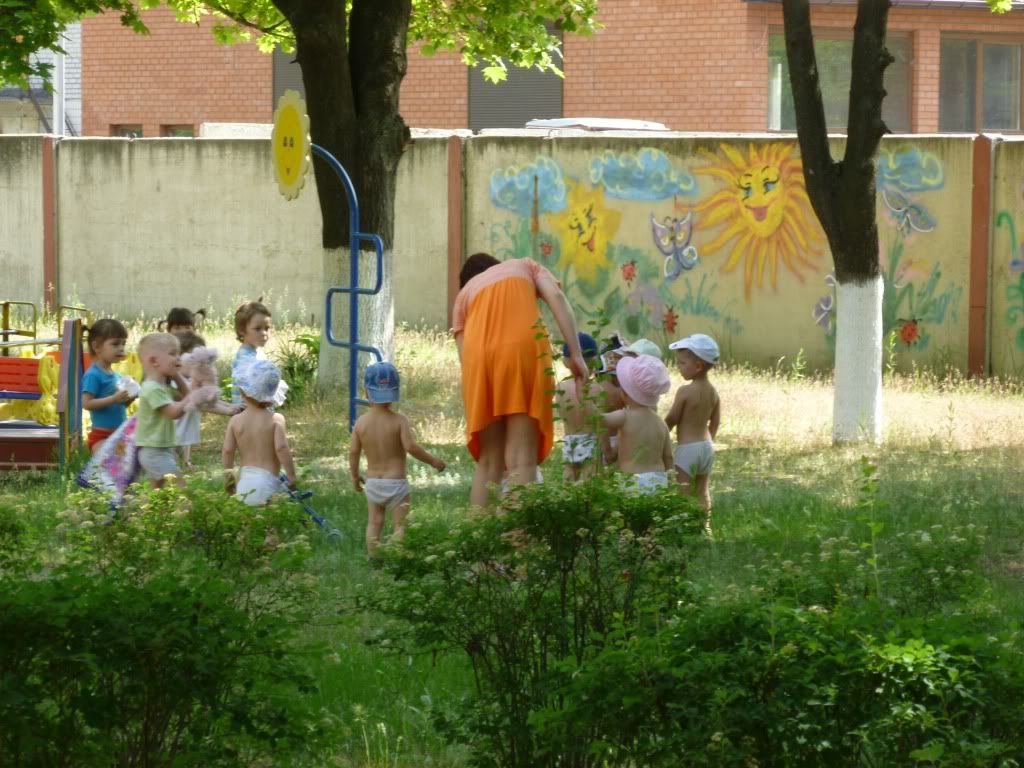 It was HOT today! Even the kiddos at the orphanage were dressed for the heat! It was funny seeing all of them running around. Most of the groupas were either in just undies/diapers or shirts & undies/diapers. The nannies knew it was too hot to be covering the kids with layers of clothes. We were worried about finding tights to dress Griffin in on "Gothca Day"... yeah, don't think that one is gonna be happening! LOL! It's blazin' hot out here right now.
I would like to title this "Holy Socks & Native Americans".
It is no big secret that I cannot stand feet. Even Big G & Little G's feet when they were newborns came no where near these lips. I am anti-feet... not that I don't want feet, or think that we can make do without them, they just need to be put in perspective.
Feet contain more sweat glands than any other part of the body. Sweat, which is mostly water, also contains solids and odors and chemicals. Feet stink and have always been considered dirty... even Jesus knew that one of the greatest things you could do for someone was to wash their nasty feet (John 13:1-17)! Why do you think that the Iraqi people beat the statue of Saddam Hussein with their shoes & why the guy threw the shoe at President Bush at that press conference. They all know that feet are nasty... in fact, shoes should tell you all how nasty feet really are!
I have spoken alot about how I can see why kids in the orphanage grow up with certain fears and mannerisms. Those learned "isms" are not unique to orphans though, we all have them. The anti-foot thing is one of mine, and even more so is holey socks... I CANNOT STAND HOLEY SOCKS! If I see someone with holey socks, as much as I cannot stand feet, I will go & remove the sock and place it in the garbage. They may have to wear their shoes without socks home, or I can run into my dresser & provide them a pair of new socks... yes, I always have a pair of NEW socks at home & you should too! I just cannot stand the holes & this comes from growing up.
I grew up pretty poor & we had to make do with what we had. Don't get me wrong, my mom raised us the best she could & I thank God everyday for the way I was raised, cause that's why I became the man I am today. There were many times that I would wear my socks out and there would be holes in them. This is no shock, we all wear our socks to this point, especially when we were kids & playing as hard as we did, it's a natural occurrence. Anywho, I had to wear a pair of holey socks to school one day and at PE at Poplarville Middle School, I had to take my shoes off to be on the gym floor. I was made fun of cause I had holes in my socks. After that, if I had to wear socks with holes in them, I'd wear 2 pairs and make sure the holes didn't line up. Needless to say, my feet would be soaking wet by the end of the day & my shoes were pretty funky. When I got my own job, I never had to worry about that again... I WILL ALWAYS HAVE SOCKS WITHOUT HOLES! If I begin to see the smallest of opening, to the garbage it goes.
As Maria discussed, we went shopping today down in the City Center. I like the area... tons to do & see, unlike the area we are. Talk about a sight though! After a trip up to the cathedral to see if they had an icon of Bartholomew the Apostle (also known as Nathaniel), we walked back down to the main square and to our surprise, a performance by... NATIVE AMERICANS! Wow, we came all the way around the world to see what we can see at the great Neshoba County Fair! LOL! What a great ending to a shopping trip!
See ya'll tomorrow!