Maria's view: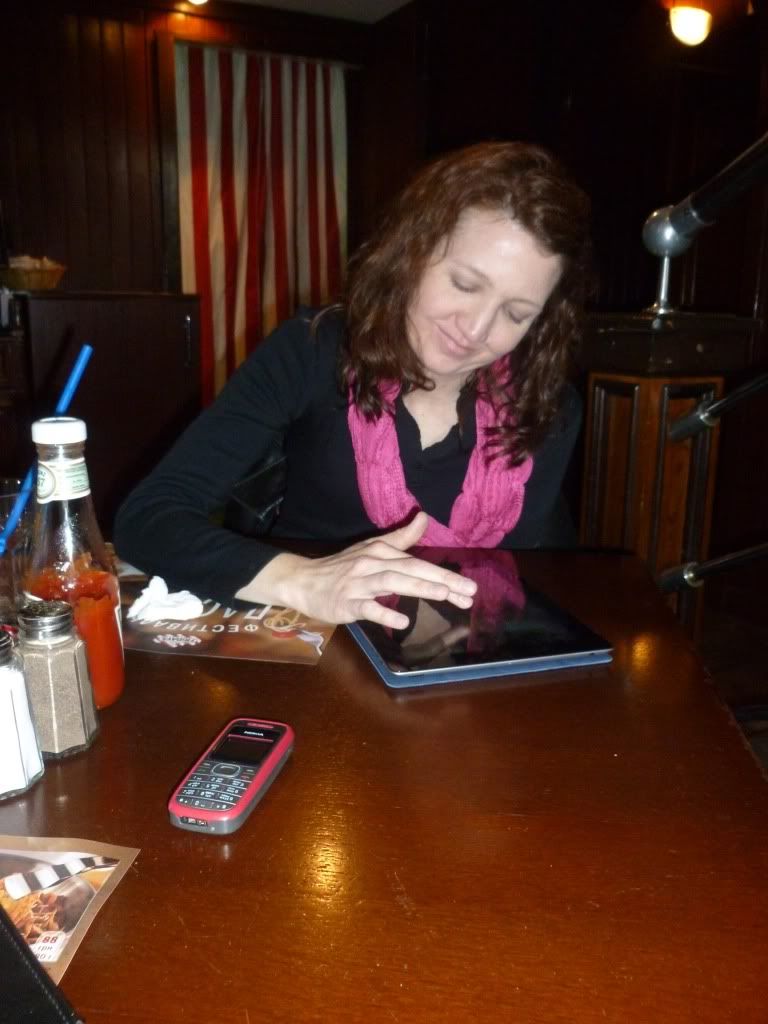 Today has been a great day! It is chilly and rainy here but we made the best of it. We took a tour with our driver and he gave us a lot of history on the Christianity in this country. We toured a church and museum and I bought "Finn" a children's bible in his own language. After our tour, Chris and I ate at TGIF and just talked until it was time to get our referral from the Adoption Department. While at the Adoption Department, we ran into the same couple who we spoke to yesterday (see Day 1) and we really enjoyed speaking with them again. What an awesome family! Like us, they arrived early to pick up their referrals but our families were the last to be called. So it was nice to have the conversation to keep our nerves in check!
Tonight, we will board the train at 11:00pm. We will have a sleeper car so that we can sleep until we arrive at 7:00AM. I'll probably stay up and read all night! I'm reading the book, The Boy From Baby House 10. I strongly recommend everyone to read this book if you want to know what a special needs child experiences in an adult mental institution. This book has given me an extra boost of strength and determination to get my boy home asap. This book was written by one of the few to ever survive this kind of institutionalization. God bless him.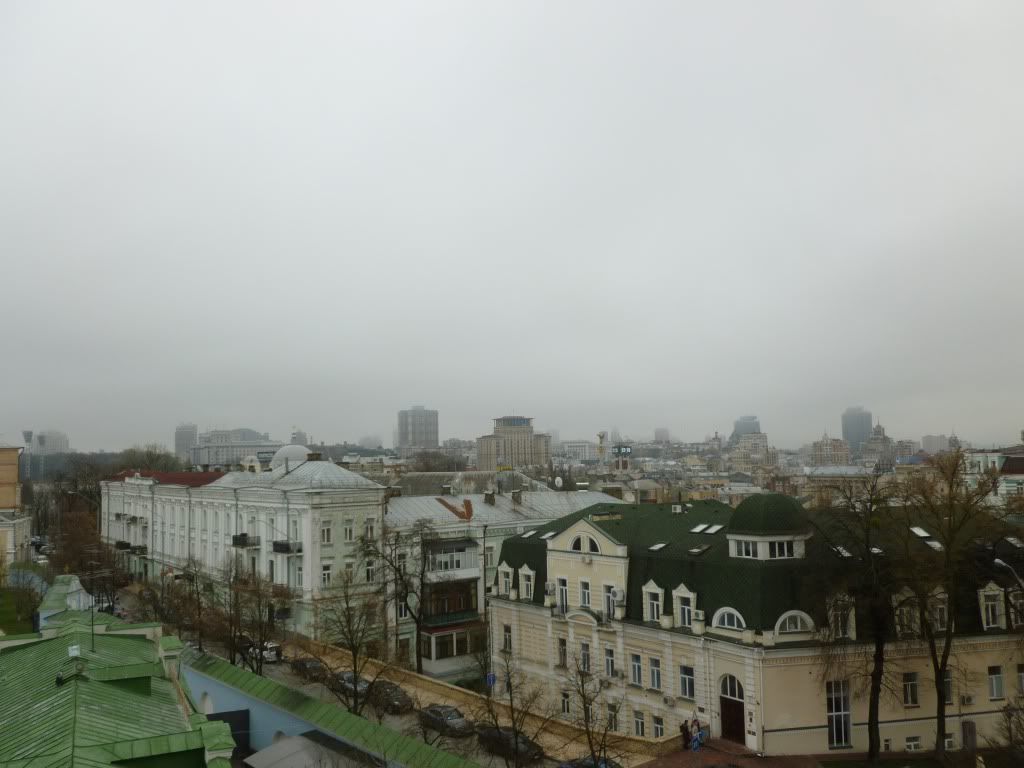 So as I was walking around the capital today, it occurred to me that "Finn's" biological mother is probably walking around somewhere at that very moment, too... within 4 hours of me, more than likely. It was a very strange moment for me... Did she want to give him up for adoption or did she feel that she had no choice? Does she care about him? Does she miss him? Does she want what's best for him? I hope to find out more about her and no matter what the reason as to why she put him in an orphanage, I'm just thankful that she gave birth to him. I will step up and do my very best for him. He will be loved and he will have a chance in life. His life is so valuable. His little body was made perfectly by a loving Father... He makes no mistakes.
So we should meet him tomorrow! We will know more once we meet our facilitator in his region. Until then, please pray that "Finn" will know us in his precious little heart! Pray that he will be comfortable around us and that he will not be afraid. Tomorrow, a little boy's world is about to change! Thank you so much for your prayers!
Chris's View:
Day 2 is a wrap. It would be our luck that we'd be next to last! More on that in a minute.
We got up this morning and our driver called and he took us on a tour. We got held up for a good bit of time on the main road that leads to Independence Square due to the police stopping traffic for the president to leave the Presidential Palace. He provided us a lot more information about the history of the city & the country we are in. It is very interesting. We tried to go to a history museum that is located behind the blue church (see Day 1 for picture of the church), but our driver forgot it was Wednesday, which on this day it is closed.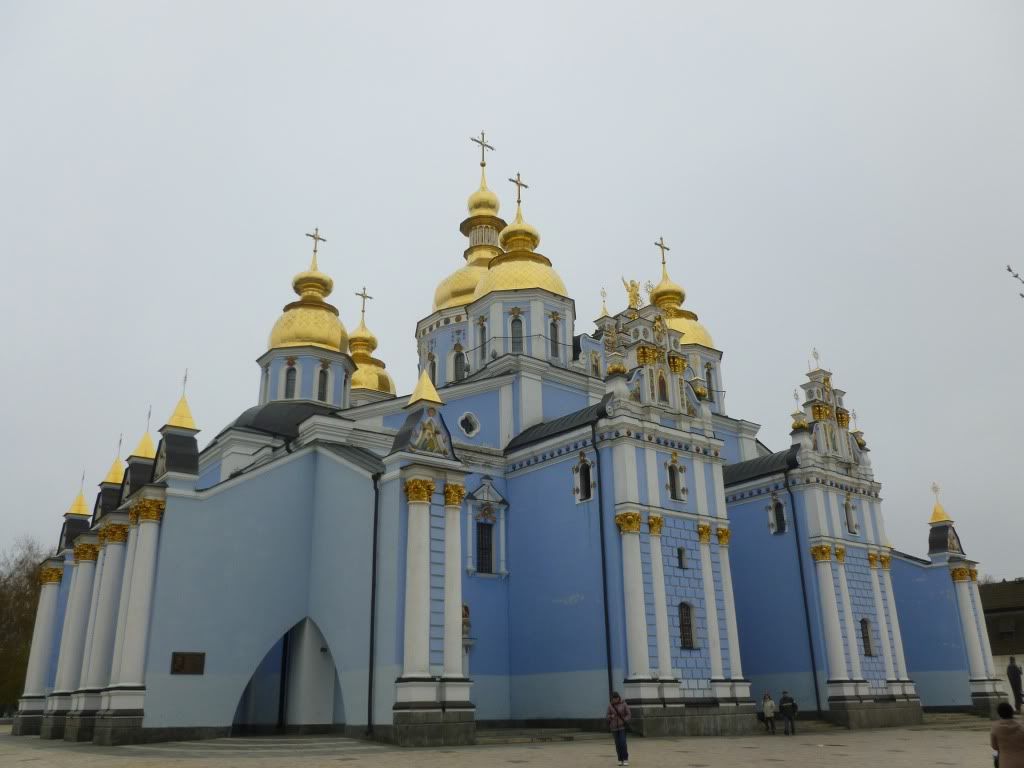 We walked down some narrow streets and arrived at St. Michael's Cathedral. He told us that this is a reconstruction of the original that was destroyed by the Bolsheviks many years ago. This one was rebuilt in the same fashion about 10 years ago. The domes were real gold on the original, but our driver told us that he thinks these new domes are painted.
We got to go inside, unfortunately, photographs are not allowed inside the sanctuary. The whole place was painted vibrantly and had many images from the Bible and the life of Jesus, along with notable saints and founders of Christianity in the country. It is customary for women to cover their heads with scarves in the sanctuary, so Maria adapted and used her scarf to cover her head. It was pretty interesting that the paintings on the way out of the church are traditionally of the Last Judgement, as a reminder to those as they leave. We got our son a little children's Bible in the host language at the church, then took a trip to the top of the bell tower.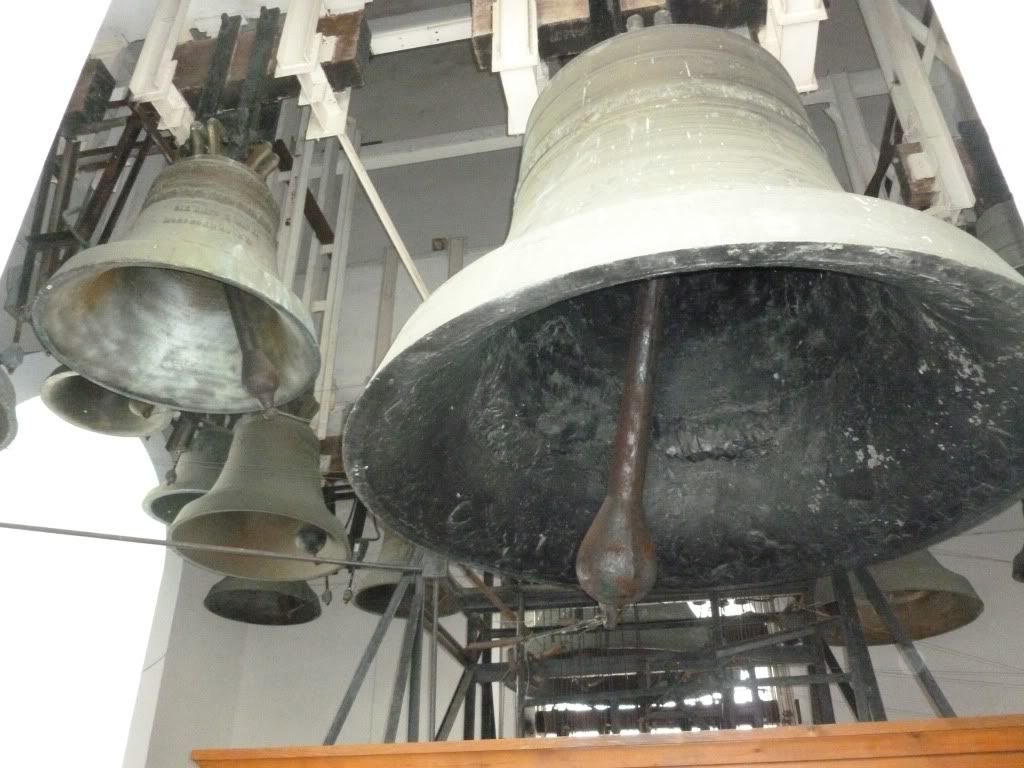 Our driver is insanely smart on just about everything. He knows tons of notable people and is very well educated on the history of the city and country. He was telling us about the exhibits on the different floors of the bell tower. One of the women that works in the tower hijacked his tour & started having him translate as she went in depth about some of the displays. When we finally were able to break away from the lady, we got to go into the actual bell area and look out over the city. It was very beautiful. After the tour, we walked outside & our driver got noticed for being on TV by a guy at a coffee stand... yes, our driver was on this country's version of the Bachlorette! Oh my! A real(ity) celebrity!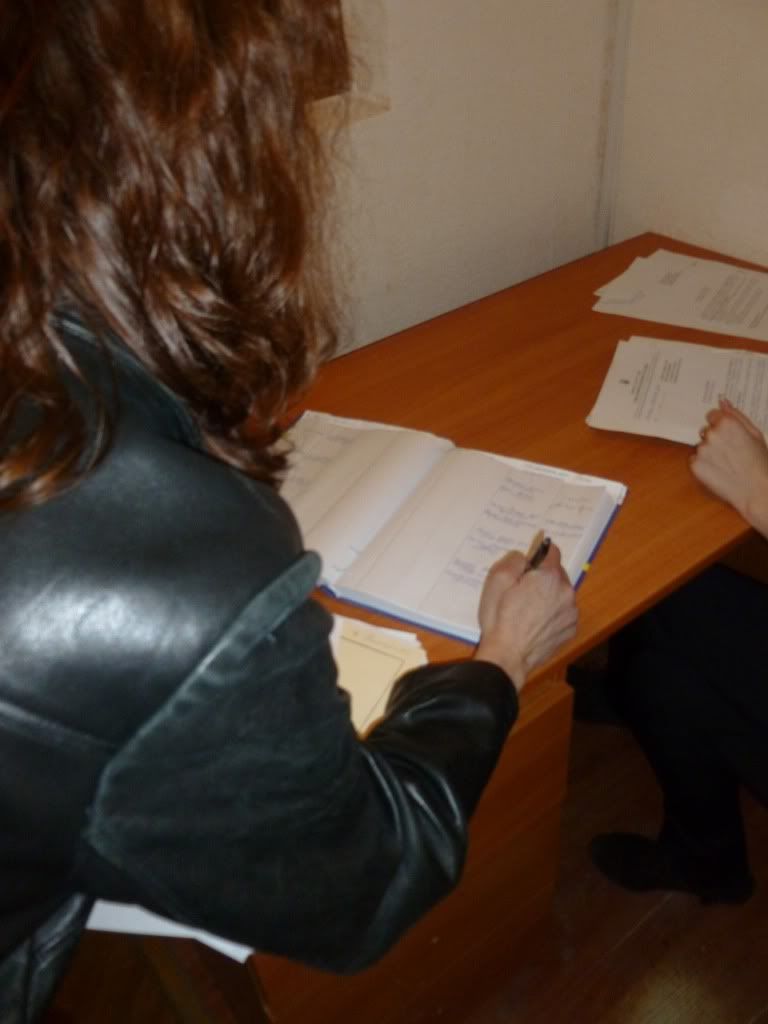 The evening rolled in and it was time to go get the referral papers to be allowed to go see our son. Again, we were led back into the industrial room with the brown "pleather" couch... Maria doesn't think it was "pleather", but I am still convinced that it is totally fake! Anyway, the couple we met yesterday came in shortly after we did and we enjoyed sharing our experiences from dossier preparation to shipping (I feel so bad cause theirs got lost in the mail... we would have FREAKED OUT!) to our dining adventures around the city. They talked about how they met the two children they are adopting through a hosting trip. It really is pretty amazing! We were the last couple families to get our referral paperwork, but it gave us more time to talk about things. We swapped emails and Facebook contacts. We finally got our referral paperwork and we came back to our apartment.
We head out on an overnight train to our son's region tonight at 11pm... 8 hours on a train. I pray they are not like the trains I experienced in Poland. If they are, we are in for a rough trip! PRAY FOR US!
To see the rest of the photos from today, click
HERE
!