Chris's View-
I'm not going to go into super blog mode, but want to pass on the events of the travel day.
We got to New Orleans airport and got checked in and through security. We made our way to the gate to wait for the food places to open to grab us some breakfast. While we were waiting, the gate agent came over and began filling out a tag for our stroller to be gate checked so I would have it in Newark. About that time, some very familiar looking individuals came walking down the concourse. I looked at the gate agent and asked, "Isn't that R.J. & Jay Paul?" She looked at me funny ans asked, "What are you talking about?" Then I saw R.J.'s infamous rat tail braid and I knew it was them. In all my years of flying, I have never run into celebrities! I asked the agent to hold on a second, and I rolled Griffin over to them. I explained that I was in the military stationed in Germany and that my family watched Swamp People and it really kind of helped us feel at home, and if we could take a picture. They both shook my hand, and I could immediately tell that R.J. is a pro arm wrestler... he has a monster grip! They posed with Griffin while I snapped an iPhone picture (my camera was packed in my suitcase). They shook my hand again (by this time it was nearly broken! LOL!) and we said our goodbyes. They were really nice people for some random dude interrupting their travels at 5:20 in the morning!
Afterward, we got a fruit & yogurt parfait to share for breakfast. Then came the real excitement. The parfait was strawberry & peach. I tried to avoid the strawberries as much as I could, and focused on the peaches. I gave him the tiniest piece... literally, I don't think I could have gotten it much smaller... and as I was preparing his next spoonful, I looked up and he's jamming his hand in his mouth. At first I though, yuck, this is going to be a mess. He then extracted the piece of peach and took a big gasp of air. I guess he was choking and fished out the item that was blocking his breathing himself! Yikes! It can happen just that fast. He cried for about 5 minutes and was then ready to finish his breakfast.
The first flight was uneventful. He slept all the way to Newark. When we got there, we went to the United Counter to ask about a possible upgrade to Economy Plus, like what we had on the way to the states. The lady said I'd have to speak to the gate agent to see if she could move some people around since it seemed to be a pretty full flight. Okay, so, we began our 8 hour layover. We walked around a good bit till lunch. We shared some oriental grilled chicken & steamed veggies. He ate really well, so I figured he'd fall asleep with a full tummy. Nope... I guess the activity was too much to take in. He fought off sleep for the full 8 hours!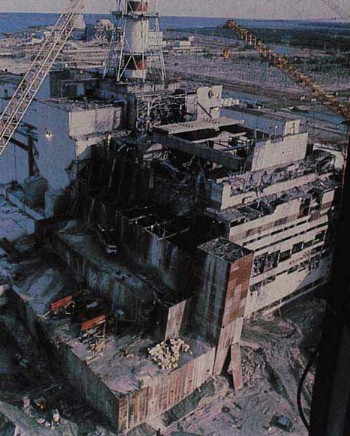 Just before time to get on the plane, we got us some dinner. We shared a steak sandwich & mashed potatoes. He ate some bits of steak, a few grilled onions, a good bit of mashed potatoes, and some bread from the sandwich roll that I didn't eat. I had a feeling I would be getting some push-back from him at this meal since he was definitely tired. I worked it out with the server to get everything taken care of to make a speedy get way. Sure enough, as soon as I picked him up, he totally melted down... like Chernobyl melt down! I had to take him down through the concourse a little way to get to a window to try to calm him down. He was just tired, and that I feel, added fuel to the fire for his melt down. After about 5-7 minutes, he was cooled back down and back in his stroller chewing on GM.
We got on the plane, and he fell right asleep. He slept for all but the last hour to hour and thirty minutes of the flight to Germany, and even when he woke up, he just lounged around quietly. It was a peaceful flight... for him. For me though, I had to keep the guy beside me from trying to sleep on my shoulder! This trip has been the worst for poor seat partners!
We got to Frankfurt, made our way through passport control, baggage claim & customs, then it was off to meet the family! A long trip finally complete... our family reunited!
See ya'll when I see ya'll!
Maria's View-
WHEW! Big G and I just got dinner in the oven and Chris, Little G and Griffin are asleep upstairs. I better get this written while I have a chance!
Today has been a wonderful day! Our day started bright and early with me waking up at 0430, still with an extremely sore throat. Tonsillitis, for sure. The girls and I had to be on the road at 0600 so that we could pick up our friend, Lura, at 0620, and then head on to the airport! In the meantime, our photographer, Erica, was on her way, too! We got there with plenty of time to spare so Lura was excellent at keeping the girls entertained while I kept my nerves in check.
I can't describe to you what was going through my mind in the 2 hours that we waited at that airport for them. Reality was hitting me...
Nervousness...Excitement...Fear...Happiness...Unworthiness...so many different emotions. So, so many. I kept myself together, though.
I had felt so bad last night and just needed to go to bed, so we didn't make signs for Griffin to welcome him home. So Lura and I went to the flower shop at the airport and bought Little G and Griffin an I Love You balloon and bought Big G a pink daisy. And we waited some more...
We finally got a text that they had landed! Chris said that he was exhausted and Griffin was wired. By this time, Little G was starting to melt down, in need of a nap. A few texts and about 30 mins later, our photographer spotted him coming out of the exit! But before we could get to him, he shot right up the escalator and was gone! I called and called because I really didn't want to leave that area and begin a goose chase... He called us back and told us to go up the escalator and he would be right at the top under the arrival and departure board. So up we went!
Seeing my husbands smiling face was just what my heart needed. He was standing there, beaming ear to ear with our tiny little boy in his arms. He stood him on the floor as Big G made her way over and bear hugged her Papa and quickly moved on to loving on Griffin. Such a sweet sight. I made my way over with Little G and knelt down so that they could see each other eye to eye. Little G said, "BAY-BE!" and she rarely says words at all. So precious. We switched off, Chris took Little G and I took Griffin. Little G picked right up where she left off with her Papa even though it's been well over 65 days since they have been together. Griffin went right to me and I honestly feel that he knew who I was. I stood up with him and he immediately made the celebration noise that he use to make at the train when he would take steps for us. I knew then that he wanted me to bounce him up and down, so that's just what we did. Yep, it was time to celebrate!
Big G then came over and asked if she could hug her baby brother so she got a few in and Griffin rested his little head on Big G's chest. She also gave him his balloon and he seemed to like that a lot.
We loaded up into the van and home we went! All 3 of our children passed out in the van, completely drained.
We got home and Chris said that Griffin definitely needed to eat so I took out a jar of vegetable beef baby food and started feeding him. It was a very pleasant experience and he ate about 3/4 of the jar. I could tell that he wasn't excited about the taste but he ate it anyway. I gave him juice, took him out of his highchair, and changed his diaper. This little boy is the tiniest little guy. His legs are just like little sticks. He looks healthy from what I can tell, just very, very small...
Then, I fixed the Gs PBJ sandwiches and then made ham sandwiches for me and Chris. By this time, Big G had scooted Griffin to the dining area on Little G's pink rocking horse so he sat next to the table and decided that he wanted to eat again. Can't blame him... He saw me give Little G a bite of my sandwich and he wanted some too. So I gave him a pinch of the ham from my sandwich and he started his food aggression. As he was chewing it, he was crying for more, but needing to swallow, but wanting me to shovel it in. I just had to let him cry until he washed it down with apple juice. I gave him several bites like this and he wasn't getting any calmer so I ended lunch for me and Griffin and went to the living room. He was pretty fussy for the next 2 hours. All of this to say, though, that his food aggression and fussiness could definitely be worse. He has a lot of healing to do and he has to learn to trust that he will always have food. Always. He will never have to go hungry again! So my theory is this: If the food is just kind of blah, like baby food, he has no food aggression... but if it's something good and he really likes it, he cries. I'll see if I'm on track as time goes by!
Chris has a way with him, for sure. He truly is Chris' son. I have to win him over. :-) At one point, he was on the floor at Chris' feet and I sat on my knees and just made my presence known to him. He came over to me willingly, laid himself across my lap, and laid there for the longest as I rubbed his back. It was a very sweet moment. I think the new atmosphere and new kids (competition) are just a lot for him right now. I think he wants to kind of shut the world out a bit and it's pretty hard to do that when Little G is in the picture! LOL
Dinner tonight was enchilada casserole for us and chicken noodle soup for the Gs. Griffin was still napping, so we let him nap while we ate our dinner, then we woke him up, brought him to the table and fed him his chicken noodle soup. He did better with the soup, though. However, he would still act like he was building up to get really upset, but I would take his hands and rub his tiny little arms as a distraction and it worked every time. I even got a smile or 2 out of him. I honestly don't think he cared much for the soup, though. I'll test my theory again tomorrow. :-)
Bath times went well, Chris bathed Little G, and I bathed Griffin. Griffin loves his bath time, for sure. It's so cute to watch him try to wash himself, scrubbing his little hands over his head and tummy. So cute. He would scare me a bit by putting his head under the water, purposefully, but he would hold his breath! He never came up coughing or gagging. Pretty interesting. Big G was a lot of help, too. She's great at entertaining the little ones!
Activia Yogurt is going to be a standard evening snack for the little ones now. I hope that it will help with his tummy issues. And then it was time for bed. Chris took Griffin up and once he was tucked in, I put Little G to bed. Once she was tucked in, I snuck into Griffin's room and sat on the floor at the foot of his bed and just watched him... imagining that he would do these same exact things as he lay in his crib in the orphanage. He was laying on his back, knees bent, feet flat on the bed, and waving his little hands in the air and then clapping them together. Just as calm as he could be. I prayed to God that he would help this little one to just live a happy life. That he will embrace our family and overcome the food and trust issues...God can do that, He can heal him. No doubt about it. God has great plans for this sweetie. Can't wait to see the young man this little boy will become!
Happy Father's Day, early!!!! Especially to my awesome hubby who has done everything possible to get this little boy home!
Goodnight!